Baby Massage Oil for Infants is an act of selfless care & attention towards your lil one. The act of unconditional love becomes increasingly effective when used with a super productive baby massage oil. What do you think? I think you would do the same if you have small cute babies to be taken care of.
Before we explain more about massage oils, you must take a close look at the following baby massage benefits:
1. With the right hands and baby massage oil, your loving baby can relish having a back or neck massage.
2. Massage is a therapeutic method to cure a great deal of health problems.
3. Your baby's skin is ultra-soft and has to be taken good care of with a harmless oil.
Speaking of highly safe oils, which oils are recommendable for cute little babies?
Keeping their sensitive skin type in mind, the oils, which dermatologists recommend, are cold-pressed coconut oil and almond oils. They feel that both oils are highly safe to use and carry no side effects.
Let's start with Coconut Oil & learn how effective it's. Would you like to know how? You will come to know until you read the pluses of using it.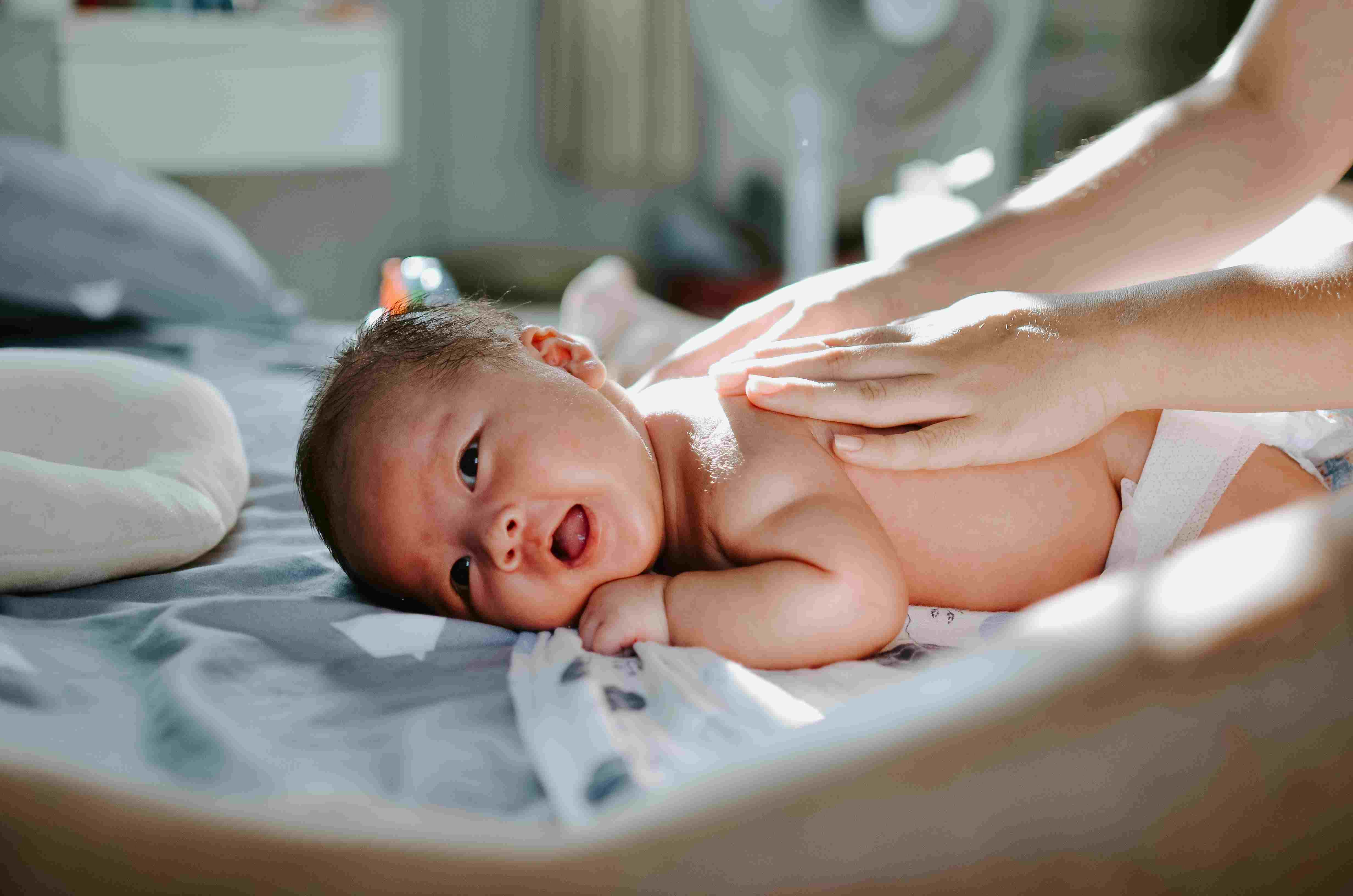 Coconut Oil:
A study was made in 2020 that discovered that coconut oil acts as a natural moisturizer that improves and strengthens the tender skin of babies
How cold-pressed coconut oil benefits both babies & adults?
1. It benefits newly born babies and likewise adults in a similar manner.
2. When it comes to Indian parents, they can't just notice their offspring suffer from any skin woe in any manner. Therefore, they show profound interest in natural and chemical-free oils like this.
3. When we talk about adults, we know how annoying it gets when we suffer from extreme dryness, don't we? In that case, we tend to make use of a myriad of skincare products, but nothing works that great in the long run, isn't it? However, I presume that you haven't come across cold pressed coconut oil that treats dry areas shortly and effectively.
Time to give your careful attention to the benefits of Modern Agro Cold Pressed Coconut Oil:
1. Detoxification:
it truly acts as an effective exfoliator that cleanses your skin surface by replacing dead skin cells with new ones. Since we all acknowledge the fact that the detoxification process is an integral part of our skin care, we can't just let our skin be prone to several skin allergies like breakouts, acne, acne marks, etc. In order to keep your skin out of any skin woes, you must use Modern Agro cold Pressed Coconut Oil that certainly keeps your skin fully hydrated, moisturized, and free of acne spots if any.
2. Treats abject dryness:
Modern Agro Cold Pressed Coconut oil treats areas that are extremely dry and whence painful. Not only that, you literally breathe a sigh of relief when all the pain of extreme dryness dissolves by applying a dash of cold-pressed Coconut oil. Overall, it smoothens extremely dry skin texture within a short span of time.
If quality is what matters to you the most, then this is the one waiting for you right here. Speaking of quality, it's very rare to find. Absolutely!
Moving onto another highly pure oil, which is Almond Oil. It's equally safe & worth giving a shot to. You must have a read of it.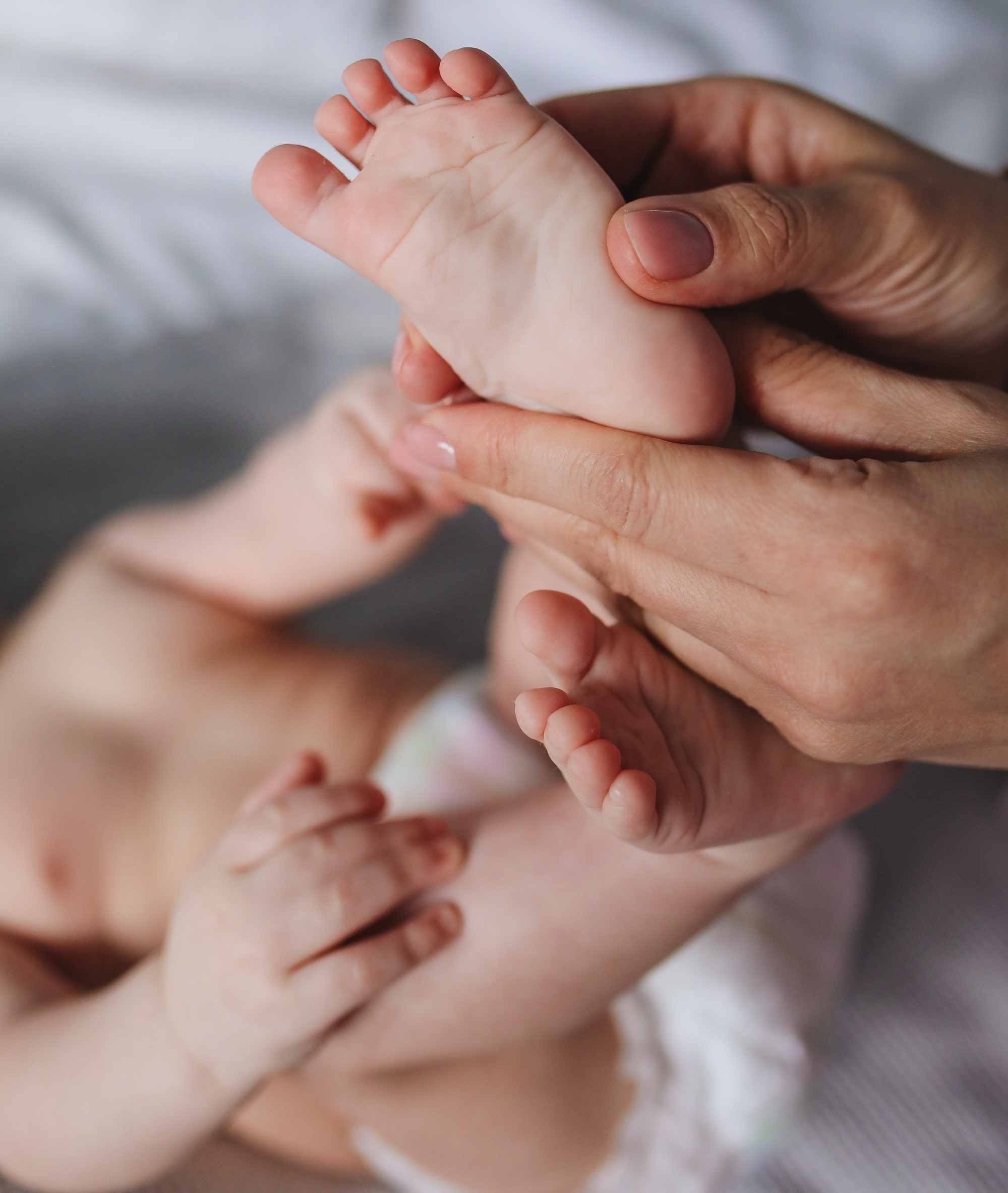 Almond Oil:
On the other hand, Cold-Pressed almond oil is equally safe on premature babies as it gives adequate strength and thickness to their overly soft and delicate bodies.
Speaking of cold-pressed almond oil, we would like to bring Modern Agro cold-pressed almond oil to your notice. The beauty of Modern Agro Almond Oil is that it comes chemical-free.
Let's discuss how almond oil goes through the extraction process?
Be it cold-pressed coconut oil or almond oil, both of the oils go through the same extraction process. If we have to talk about Cold pressed almond oil, then it's procured by pressing fresh Gurbandi Almonds with minimal heat exposure, using wooden oil kolhu (extractor), not beyond 45 degrees Celsius. Modern Agro Almond Oil doesn't fail to provide the nutrients and its effectiveness the customers deeply look for.
To sum up:
1. Fresh Gurbandi Almond Extract- is 100% safe, free of additives
2. Enriched with proteins and vitamin E
3. Keeps its nutritional value maintained
4. Extracted with low heat exposure
5. Offers you quality almond oil with 100% optimal results
Let's walk you through some pluses of using Modern Agro Almond Oil:
1. Treats acute skin conditions: such as psoriasis and eczema. The oil, which Modern Agro produces, is highly pure, harmless, safe, free of chemicals, and most importantly, authentic. Due to its antiseptic properties, your skin surface remains disinfected, germ-free, and free of any bacteria. Therefore, your skin becomes unsusceptible to skin infections that arise from time to time.
2. Removes dark circles: when you fail to give yourself enough hours of sleep that doctors do recommend, your eyes begin to experience dark, black contours, don't they? Also, when you are certain that you are lacking sleep, you must let cold-pressed almond oil do its job. There is nothing to disagree with the fact that as there is a pile of requirements to be met in short time periods, and accordingly, we end up sleeping for a few hours. Don't fret about that. We have got you covered. As we have your back, let Modern Agro Almond Oil come into action. Due to its lightening properties, your eyes are free of any dark circles and sagging skin surrounding your eyes. Yes, you heard me right. All you have to do is simply apply on affected areas only and subsequently await the desired results to materialize.
3. Modern Agro Almond Oil comes with a series of benefits with regard to scalp disorders: it softens your hair quality if it suffers from a tad roughness. In that case, all you have to do is apply a few drops of almond oil directly over your rough-textured hair. Later, you will see all the roughness has gone off your scalp in return for smooth hair.
4. Promotes hair growth or reduces hair loss: gives enough strength to your hair strands and thereby leading to increased hair growth. What you have to do is massage your oil with a limited amount of almond oil to prevent your hair from losing its layers. To be noted, regular use of almond oil can promote long, thick, and bouncy hair.
5. Treats dandruff and therefore the itchiness caused by it: due to its anti-inflammatory properties, it prevents excess sebum secretion via your scalp and makes your hair free of any dirt, bacteria, dandruff flakes, itchiness, roughness, etc.
I hope you must have got a gist of how Modern Agro Almond & Coconut Oils turn out to be of great use. To check the price of both the oils, you need to make a visit to the Kudrat Kart website, which is an e-commerce platform for natural products like varied kinds of natural, organic, cold-pressed oils, honey, homemade spices, herbal teas, etc.